By Miles Patrick Yohnke
Copyright © 2018 All Rights reserved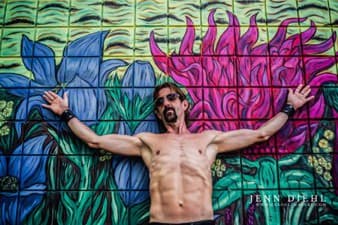 Broken fragments of what we were.
One climbs out from their bed of black,
Found in the city of death.
An unknown nobody is whom we feel.
The burden of our own self can feel like a monster
And not just a monkey on our back.
The madness numbs us in ways we could never had imagined
And yet yesterday one was loaded with care.
Like the choice of choosing whether to walk on the sunny side
Or upon the side of the shadows.
This is the beauty of the mind. Your mind. Our minds.
The blessings of the living and for your life. Our lives.
Amen? Amen.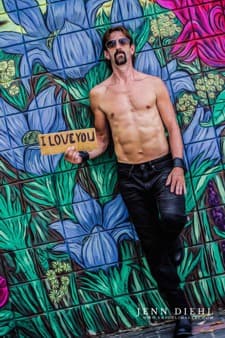 Miles Patrick Yohnke (age 54) photographs by Jenn Diehl for Ensoul Imagery. To learn more about Jenn Diehl, and to contact her, please visit her website: http://www.ensoulimagery.com
Copyright © 2018 Miles Patrick Yohnke - All Rights Reserved.
Miles Patrick Yohnke is a globally recognized motivational author, poet, and mentor with a wealth of life experience. His philosophies and materials are used in schools in Africa, India, and the United States. They are used by preachers in their pulpits. They have been read on National radio and featured in countless publications.
If you are looking at developto develop and improve your life, Yohnke offers consultation in person, by phone, or via email. For more information please contact him directly at: 306.227.6379
To Comment or Connect with Miles: Email Miles
More Publications By Miles
---