By Miles Patrick Yohnke
Copyright © 2017 All Rights reserved
Released December 11, 2017
Do you know what each individual letter stands for in these two words:
TEACH PEACE?

Tell
Everyone
About
Common
Harmony

People
Each
Able
Creating
Equality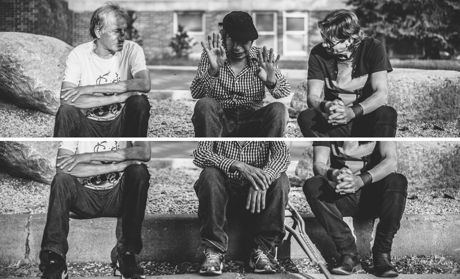 Copyright © 2017 Miles Patrick Yohnke - All Rights Reserved.
Miles Patrick Yohnke photograph by Jenn Diehl for Scarlet Rain Photography. To learn more about Jenn Diehl, and to contact her, please click here: http://www.scarletrainphotography.ca
Miles Patrick Yohnke is a globally recognized motivational author, poet, and mentor with a wealth of life experience. His philosophies and materials are used in schools in Africa, India, and the United States. They are used by preachers in their pulpits. They have been read on National radio and featured in countless publications.
If you are looking at developing your career, Yohnke offers consulting in person, by phone or via email. For more info, please contact Miles directly at: 306.227.6379
To Comment or Connect with Miles: Email Miles
More Publications By Miles
---
The MotivateUs Community
<!? zz-Ad1-responsive ?>
Thoughts Of The Day - 2002