By Miles Patrick Yohnke
Copyright © 2008, 2009, 2010
Released June 4, 2010
---
Template Of A Woman
Template Of A Woman is a collection of three poems. In these they address issues of bullying, stereotypes, and overcoming extreme odds.
It is a look at one beautifully strong woman and the challenges that she has had to face.
Lindsay was born on June 9, 1981 in a small town in Saskatchewan, Canada where she grew up and attended school there. She led two Provincial Volleyball teams to win titles in high school, led her team to their first ever district title in Jr. High, and played provincial team and college volleyball at university. When she isn't busy as a junior accountant in her small town, she is an international model.
Her life though, is one of overcoming.
Her words on bullying from a television blog:
Simon:
"If you're not good looking or funny then you better know how to fight. By the time they are 16, their brains have already been conditioned."
Lindsay's comment (In reply to Simon):
"I'm an international model and I was bullied mercilessly from kindergarten all the way to graduation and I still feel the effects of it to this day. Many girls bully in emotionally abusive ways and try to destroy the reputations of those they see as threats.
It's time to teach our female children that good looks do not equal self worth and that they need not be the prettiest or slimmest to be a worthy human being."
Lindsay had epilepsy and at the age of 12, had major brain surgery to correct the problem. She is now suffering from multiple back problems and after surgery, she is unable to work at present due to the extreme pain she is enduring.
The one poem "Time Of Uncertainly" was written Jan 20th, 2009, the night before her first major back surgery.
One thinks of her when you hear that saying: "Don't judge a book by its cover".
I hope this gives some insight into her life. What an amazing and spirited woman she is.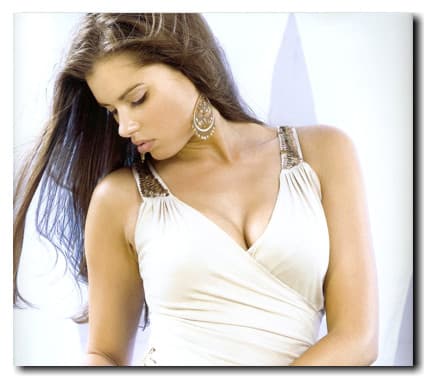 SPIRIT
By Miles Patrick Yohnke
Copyright © 2008 All Rights Reserved.
People see a beauty unlike every other,
flawless features, a woman that any man,
would want to encounter,
perfect so they say.
People don't see what I see,
just what they want to,
they don't see something far greater,
than their self perceived perfection.
Seizures and scars,
bullying and fear, oceans of tears,
endless days of pain and hurt.
The scars remain and run deep,
people just want to see only what they want to.
Accountable and kind,
outspoken and fine,
endless days with pain and hurt.
She rises up above it all,
a beauty unlike another,
the template of a woman,
a spirit unlike any other.

Accountable and kind,
outspoken and fine,
people should see what I see.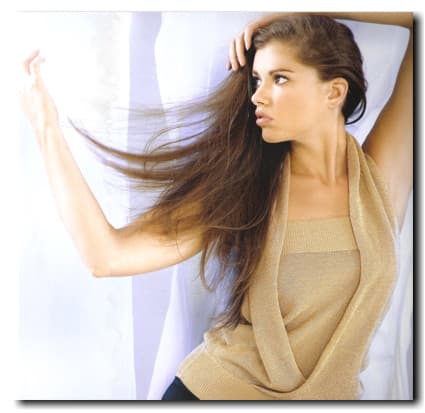 TIME OF UNCERTAINTY
By Miles Patrick Yohnke
Copyright © 2009 All Rights Reserved.
Night falls before the unknown,
my twisted back, and a glimpse of hope,
my mind races, fear in all places.
Under a knife, in the hands of another,
perhaps an incision, a hole thru my skin,
can they make me better again,
please help him make me better again.
Anti-inflammatories, sleeping pills,
demerol, steroids, codeine,
take this weight away from me please,
set this body free,
set my body free.
Destroyed and devastated from the inside,
drowning in an infinite sadness,
take this pain,
release this pain.
Despite the insecurity of my despair,
on my spiritual foundation I'm planted I swear,
to keep my soul intact,
please keep my soul intact.
Mirror, mirror on that wall,
only thru him shall this curtain of torment fall,
please give me peace,
a piece of your peace.
Will this end well?
ANGEL AT THE TOP OF THE TREE
By Miles Patrick Yohnke
Copyright © 2008 All Rights Reserved.
Lost childhood,
lost innocence,
they turned their back on you.
No empathy,
no remorse,
for what they did to you.
A merry-go-round,
and some swings,
a place for peace and joy,
but for you a battlefield.
And they all just watched.
Helpless and weak,
night falls gentle upon the earth,
but hard within the heart,
of you, a terror-filled child.
A silent prayer is taken upon the wings.
Lost childhood,
lost innocence,
your voice falls,
on deaf ears.
Little child, little child,
you are in my thoughts,
for you are the angel at the top of the tree.
Copyright © 2008, 2009, 2010 Miles Patrick Yohnke
All Rights Reserved.
Widely recognized and award-nominated engineer, producer, writer, poet and founder and C.E.O. of 5 Star Productions, Miles Patrick Yohnke brings many years of experience to the music industry; including many awards in sales and marketing.
If you are looking at developing your career, Yohnke offers consulting in person, by phone or via email. For more info, please contact him directly at: 306.227.6379
To Comment or Connect with Miles about these poems: Email Miles
More Publications By Miles
---