By Miles Patrick Yohnke
Copyright © 2015 - All Rights Reserved.
Released July 13, 2015
Do we truly understand every chapter carefully placed before us?
Does one experience the true meaning,
The true meaning of your life's story?
Wherever you are,
Whatever you're trying to accomplish,
Be all there, be all in.
Consume the total plot,
This act that leads you forward,
Towards your own legacy,
And draw from it.
These tangible miracles,
The miracles from within,
Often found within these untold stories.
God, the consummate screenwriter,
Brings all his actors together,
Though often the script,
Has not been completely understood,
Nor totally read by the lead actors.
Convey the message, His message,
Each voice needs to be heard.
Each of us are one.
Each of us feel.
Does one truly understand the plot,
Or how much of one's time do we place,
Place in it, think about it?
Looking at someone,
These cells of feelings,
Feelings coursing through,
Never turning off, until the end.
We matter, we all matter.
To the depths of each one's soul,
Living in the eyes of divine connection.
Do not take the person,
The person out of personal,
For it is all personal,
Each person.
Be the director and producer of your own life's journey.
Let your being reach, reach all.
Pen your hope, lead by charge,
Let your story prevail.
And like a New Year's day,
With the annual promise of peace on earth,
As always, love is the film.
See each day as a new script,
A new beginning.
Treat each day with reverence,
It could be your final act.
June 29 - July 8, 2015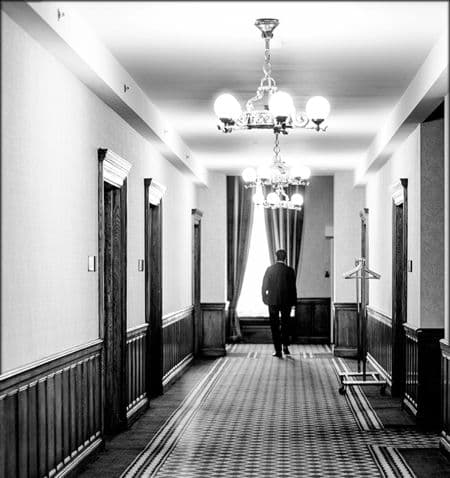 Miles Patrick Yohnke photograph by Natalie Struck
Copyright © 2015 Miles Patrick Yohnke - All Rights Reserved.
Miles Patrick Yohnke is a globally recognized motivational author, poet, and mentor with a wealth of life experience. His philosophies and materials are used in schools in Africa, India, and the United States. They are used by preachers in their pulpits. They have been read on National radio and featured in countless publications.

If you are looking to develop and improve your life, Yohnke offers consultation in person, by phone, or via email.

For more information please contact him directly at: 306.227.6379
To Comment or Connect with the Miles: Email Miles
More Publications By Miles
---
The MotivateUs Community
<!? zz-Ad1-responsive ?>