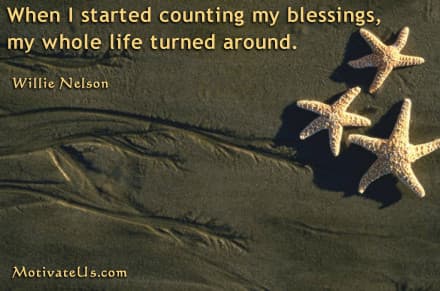 "When I started counting my blessings, my whole life turned around."
Willie Nelson


"You are an Inspiration! You might not be the most successful or the Highest achiever! You may not even be the most productive but that doesn't change the fact that you are making a positive impact with everyone around you as well as those that you come into contact with, which in turn makes you a high achiever, productive, successful and a Great Leader because you are an Inspiration!"
Written in 2015 by Jon Hawks --- Arkansas


"Kindness is often mistaken for weakness, when in fact it is the opposite. Kindness comes from the wells of strength, confidence and humility."
Written in 2014 by Jordan F. Ricks --- Utah


"Helping others is a healing for our souls; especially someone who doesn't have the means to ever repay you."
Written in 2015 by Tafazal Mohammed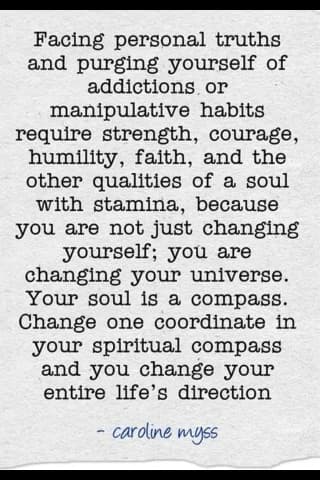 Submitted by Lauren Covington
Share This Inspirational Quote of The Day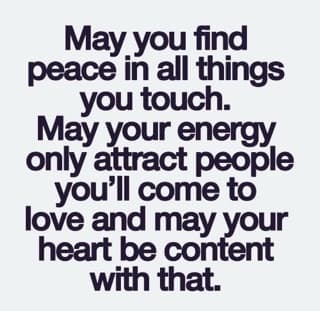 Submitted by Lauren Covington
Share This Inspirational Quote of The Day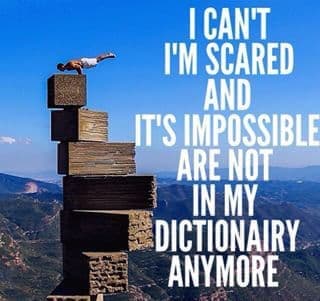 Submitted by Lauren Covington
Share This Inspirational Quote of The Day
"Cherish the small things because the smallest things can be everlasting and held forever."
Written in 2015 by Amy Masella --- Illinois
"You are living proof Miracles exist."
Written in 2015 by Michael Levy --- Florida
"Thanks for trying; at least you've did something, unlike those who just gave the instructions."
Written in 2015 by William Lucky Tombeni --- South Africa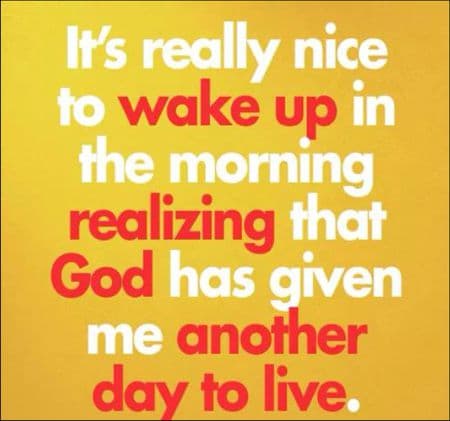 Submitted by Lauren Covington
Share This Inspirational Quote of The Day
"Rejoice in this moment, this very minute of time. Appreciate what you have been given and be thankful. Every moment is precious, every second is splendid. Value your time - the only thing you cannot recreate, alter, or change. Time is as a fleeting ship that will sail and dock. Enjoy the sail and embrace the voyage. It will someday dock on shore."
Written in 2015 by Janice Harris --- Florida
"Life reflects you and what you do. The real you is not who you see in the mirror but who you see yourself as in your mind. Your mind reflects you. If you don't like what you see in the mirror, then change the picture of it or edit it. The truth about life is that you are editable if you place focus on the man in the mind more than the man in the mirror. See yourself as you want to be, not as who you are presently."
Written in 2008 by Bassey Ndon --- Nigeria
"God is beyond good. Impeccable is an understatement!"
Written in 2015 by Johnnie Ivery --- Illinois
"While always looking for the good in others, you will find the good in yourself."
Written in 2015 by Robert Moore --- Massachusetts
"Good opportunities are hard to find and often they come once in a lifetime. So if you find one, grab it with both hands and make good use of it."
Written in 2015 by Maduwa Thabo --- South Africa
To encourage others to make good use of opportunities once they have presented themselves.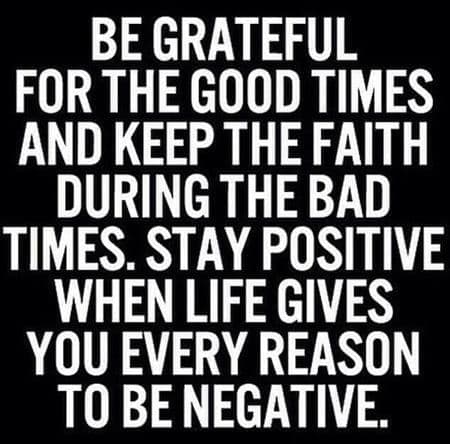 Submitted by Lauren Covington
Share This Inspirational Quote of The Day
"When going through adversity, always remember it doesn't began with you. Man up and tell yourself I wasn't born for this, but to go through it, so that I can fulfill what I was made for."
Author Unknown --- Submitted by William Tombeni --- South Africa
I've been in much pain, but I recognize that everything happens for a reason.
"Your spirit, soul and body are covered. The one who rules in the affairs of men watches over you. Find your Smile in the midst of life's storms; believe Him, He will take you there."
Written in 2015 by Shirley Asiedu-Addo --- Ghana
Our God is an awesome God.
"When life gives one trouble, God gives hope and 10 solutions."
Written in 2013 by Mohammed Sekouty --- Egypt
God's strategy: one trouble against 10 solutions.
"In this life of struggling, it's the impossibilities within our minds which fail our future. Perseverance in every tough state leads us to the better destination."
Written in 2014 by Tumwebaze Pastor --- Uganda
"If you feel you're in darkness, your world is over, everything seems so unfair, unreasonable, be sure soon you're going to see light shining bright upon you because that's nature's law ..sun only rises after it sets."
Written in 2014 by Tara Godharam --- United Arab Emirates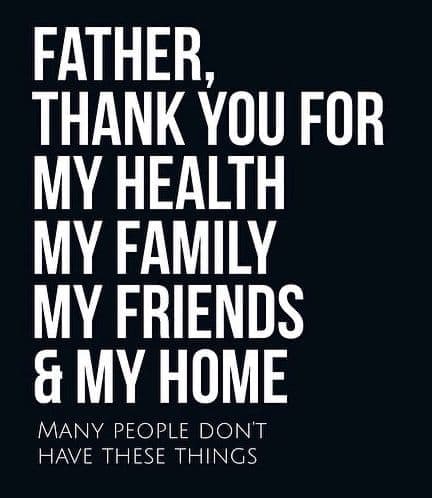 Submitted by Lauren Covington
Share This Inspirational Quote of The Day
"When you finally realize neither the timing nor the situation will ever be ideal, you will start the pursuit without regard for either. We can't predict the future. We may not even have one. The only thing I can count on is here and now, because I am here, and it is now."
Kiplimo Chemirmir - Kenyan Warrior --- Texas
"Take one cup of love, two cups of loyalty, three cups of forgiveness, four quarts of faith and one barrel of laughter. Take love and loyalty and mix them thoroughly with faith; blend with tenderness, kindness and understanding. Add friendship and hope. Sprinkle abundantly with laughter. Bake it with sunshine. Wrap it regularly with lots of hugs. Serve generous helpings daily."
Zig Ziglar --- Submitted by Lauren Covington --- New Jersey
"It doesn't matter where we go or how we get there, rather it be another planet in our own or another galaxy, another universe, or even if we move at the speed of light; what will always matter most of all is what we do or create when we arrive at our destination."
Written in 2015 by David Parker --- North Carolina
"Adversity is the weight that strengthens us."
Written in 2015 by Robert Moore --- Massachusetts
"Learning to rejoice and be thankful for each new day. Tomorrow is not promised; when it gets here, be thankful that today you were given a chance to be thankful for tomorrow all over again. Treat each new day as a gift of His love, mercy, and grace for all the tomorrows to come."
Written in 2014 by Janice Harris --- Florida
Sometimes we forget to be thankful. We take life for granted. Yes, life can be challenging but someone did not make it to see the new day. If you open your eyes in the morning, be thankful.
"Life is too fragile to be bitter. Repent, forgive, let go of the past and be a blessing to someone and a reflection of God and His unconditional love."
Written in 2014 by Caroline Naoroji --- Virginia
"A Life well lived... to its fullest... plays a part of memories... not yet lived."
Written in 2014 by Donna Avvento --- New Jersey
"Where there is hatred, there is hostility; where there hostility, there is anger; where there is anger, there is fear; where there is fear, there is insecurity; where there is insecurity, there is inferiority; where there is inferiority, there is depression; where there is depression, there is loneliness; where there is loneliness, there is isolation; where there is isolation, there is hopelessness; where there is hopelessness, there is a prayer; where there is a prayer, there is possibility; where there is possibility, there was, is, and will always be God; where there is God, there is everything you were searching for."
Written in 2014 by Brian G. Jett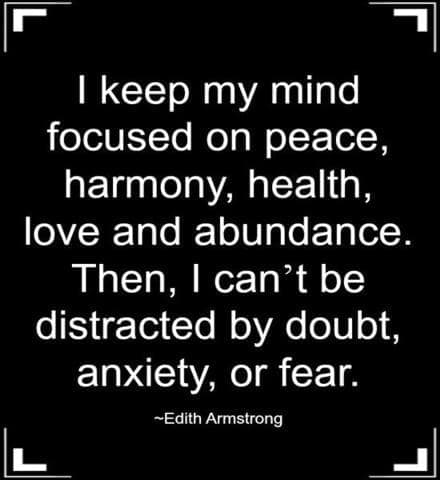 Submitted by Lauren Covington
Share This Inspirational Quote of The Day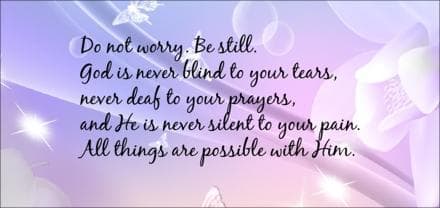 Submitted by Jagdish Kaviraj
Share This Inspirational Quote of The Day
"If you want to become closer to God, develop the talents He gave you."
Written in 2008 by Jordan F. Ricks --- Utah
"Let not the pain of the past obstruct you from your current preparations towards your goals. You were not meant to endure the pains in life but to enjoy life."
Written in 2014 by Nkosithandile Mfamela
Because it encourage you not to live the past but move on without holding onto the past.
"When you are going through difficulties and wonder where God is, remember that a teacher is always quiet whenever the test is taking place."
Written in 2014 by Muttaka Garba Dangamau --- Nigeria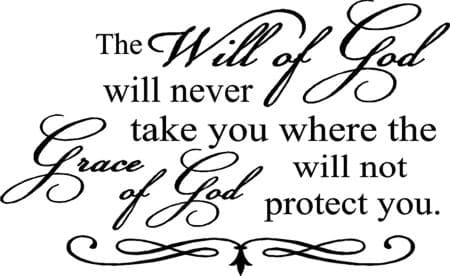 Submitted by Jeanette Van Wyk
Share This Inspirational Quote of The Day
"Don't underestimate the power of thoughts and words. What you tell yourself every morning will set your mind and life on that path. Talk success, victory, happiness and blessings over your destiny."
Nina Bolivares --- Submitted by Lauren Covington --- New Jersey
"Behind any Strength lies a greater Love."
Written in 2014 by Matthew Price --- California
A very close and very special person, who has a immense amount of strength but has a heart of gold and love, taught me this. Thanks JC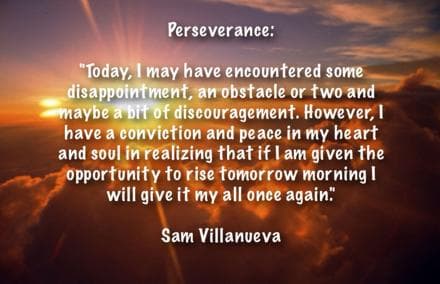 Submitted by Sam Villanueva
Share This Inspirational Quote of The Day
"The start of a new day begins right now. No going back to rewrite the past. Go forward and rewrite the future. Stop pondering over what you did and did not do. What you could and should not have done. Go forward with new wisdom and knowledge and make the ending much more than the beginning. Starting today, remember the choices you make today can affect your tomorrow so think before you act, before you do and before you don't. Learning along the way."
Written in 2014 by Janice Harris --- Florida
"It is really hard to put pieces back together and make something exactly as it used to be. But, perhaps this is your opportunity to take the pieces and create a masterpiece."
Anna Pereira --- Submitted by George Wachirah --- Kenya
"Don't ever do things to please people, such will make you regret. Always aim to please God. Seek His approval first in everything that you want to do or what comes your way."
Written in 2014 by Chibesa Kangwa --- Zambia
It touches my heart.
"Nothing humbles me more than knowing that I am one of God's greatest creations."
Written in 2014 by Johnnie Ivery --- Illinois
"When you face pain, the best place to be is with God rather than running away from Him."
Written in 2014 by Martha Molepo --- South Africa
Sometimes when I am in so much pain, it seems easier to neglect the Word and prayer. But this is a good time for me to know God more or His other side/character as a compassionate God. Then this is how I will witness and say He is good. Perhaps there are many others like me.
"Being happy does not always need a reason. Just be happy."
Written in 2014 by Prince Willis --- Kenya
It puts a smile on my face, even when I'm down.
"Just when you think its over, just when you think you can't continue, just when you think your strength, beauty and skills can't carry you any longer, that's just when God shows up. He is a timely God."
Written in 2013 by Smek Uwakina --- Nigeria
This quote makes me to wait a little longer each time I consider quitting.
"The most wonderful taste of serenity is found by the love you create for yourself, and those around you."
Written in 2013 by Joseph Torres --- Pennsylvania
"Happiness is a choice you make when you allow faith through the entry gate and fear through the exit gate."
Written in 2014 by Dr. Roopleen --- India
34 Inspirational Quotes About Faith, Prayer And Hope   

---