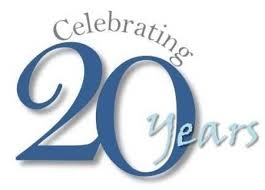 For 20 years, MotivateUs.com has been honored and privileged to publish quotes, stories and inner feelings from people across the world.
Marlene Blaszczyk, founder and publisher of MotivateUs.com, hand picks the best insights from famous speakers and philosophers of the past and some of the great thinkers of today.
Many of the offerings on our website are from our community of visitors. This collective, positive community invites you to participate to help bring the world together in a positive way.
Everyone has experiences that provide hope, wisdom and advice that can be shared with others. Our hope is that the shared insights will help you to feel motivated, inspired, and empowered and as a result, you will learn how to think and feel better about yourself and others.
A little history:
MotivateUs.com started back in 1997 at a little Internet Service Provider (ISP) in Bingham Farms, Michigan as one page of quotations, while Marlene was learning to code html and design websites.
Each day she would add a new quotation and one day, someone from South Africa sent an email saying how much they liked the page and could she add one of their favorite quotes to our page?
Remember back then there wasn't any twitter, facebook, snapchat, nor instagram. There were newsgroups, some blogs, and only about a hundred thousand websites.
There wasn't an easy way to share If you couldn't code, know how to use web publishing software or if you didn't have your own website.
According to Steve LeBlanc, on a Quora post in 2011 :  " Before Blogger, it was possible to start a weblog. But very few people did it. They didn't have the right encouragement, examples to follow, tech to make it easy, or community to join."
(Oh yes, Blogger was founded in August 1999.)
Soon, more people would email and comment about the quotation web page – could you publish my thought too?
Now came the vision: To create a place in cyber space where real people, from all walks of life, could participate in this new medium called the Internet.
For the first time people who didn't have a website were able to have their quotes, thoughts, stories, historic and personal writings published on a community website. In addition, they could send comments to a real person and receive an answer back.
This was the beginning of our global publication and
The MotivateUs.Com Community.
Many people have become quite famous over the years after using MotivateUs.com as a springboard to showcase their thoughts and ideas.
As we move forward with the times, a new MotivateUs.com is emerging and you can be part of it too.