You Can Get Through Anything
Joy Is Knowing I Am Alive For One More Day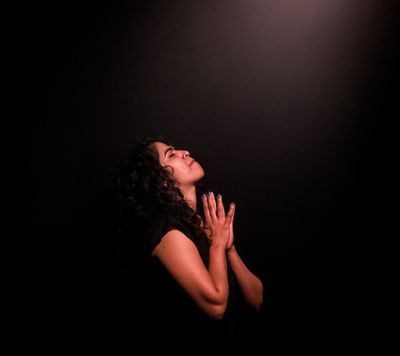 Life was always great until the one night of pleasure - for that is what she thought it would be.
She had met him a few days ago and he had promised to love her, respect her, and take care of her. She was fourteen going on to fifteen.
She looked forward to completing school, getting her CXCs and moving on to nursing school. It was now a month after that sensitive night. She did not like how she was feeling. She was always tired. She could hardly go through a class without falling asleep. She felt it was the flu.
To be on the safe side she told her mother how she was feeling. Mom gave her some home remedy and told her it would soon be ok. The feeling did pass. She was almost back to normal. Her uniform was getting tight and she felt she was now eating too much. She also realized that she had missed her period, but Sarah had told her that that sometimes happen. But she had missed it again this month.
Timidly , with a gnawing feeling inside, she went to the school nurse. She ended up doing a test that would change her life forever. The pregnancy test was positive.
Mom blew her top when she heard the news. Her father could not take the embarrassment so he shipped her off to her aunt in St. Anns Bay. The baby was born. She was placed in a new school and would begin in the new school year.
There had to be another test.
All expectant mothers are required to do it.
She knew or thought all was fine. She was called into the clinic two weeks after the birth of the child. She thought this was routine.
The look on the face of the nurse told her that something was wrong. It was more than a look of disappointment; it looked like disgust, scorn. The results were handed to her and she fainted.
When she came to, she was seated in a chair. Reality was settling in. It had not been a dream. For all her life she had been brought up in the church. She sang on the choir, participated in most activities of the church. She had just wanted to prove that she loved him. Now this.
"Lord, why me?" she cried. The thought crossed her mind; end it here and now. How would she do it? Where would she do it?
"Are you Ok, Laura?" She turned around and realized it was her little sister. They were ever so close. You see they were the only children in a home filled with love and anything they wanted.
How could she tell her? Then again how could she not?
She walked a little away from her. She turned around. Sat on her bed. Signaled her sister to sit beside her. She told her everything and even that she was about to end her life. Penny, her sister, held her had and tried hard to hold back the tears.
"Jesus loves you and forgives you and so do I. It is going to be hard, long road, but you can get through."
The genuine love and concern were there in her calm eyes. I wanted to believe her but I know what it would be.
I had always wondered what I would do if I found out my friend had AIDS. I was now HIV positive.
We held each other and prayed for sometimes. I felt a little relieved. I knew the road was going to be rough. I decided that comes what may I am going to survive for my child, my sister and myself.
Ten years have gone by. I am now a nurse. My daughter is well and attending school. My sister is pursuing a degree in law. I go from school to school and church to church and I tell my story.
People try to shun; others love me. Joy is knowing I am alive for one more day.
Copyright © 2007 Barbara Kington (Jamaica)
---
Stories From May 2009
---