Quotations to Motivate, Empower and Inspire

  September 26, 2019
"I have seen life... it will not hand you what you can't handle... it is just waiting for you to beef up and be."
Written in 2017 by Matt Price --- CA

  September 26, 2019
"Extreme confidence is acceptable as long as the bounds of human decency and common respect arent crossed. Arrogance is ignorance that is blind to the fact that there are others much better than you at many different things. To be the best kind of confident is to also be compassionate and to have the ability to accept positive criticism with grace."
Written in 2016 by Tyler Tureno --- WA

  September 26, 2019
"The mind is the largest periscope for the greatest achievement. If you can create the picture in your mind, then you can achieve it."
Written in 2017 by Edi Stanley --- NGA
September 9, 2019
"The common conception is that motivation leads to action, but the reverse is true --- action precedes motivation. You have to prime the pump and get the juice flowing, which motivates you to work on your goals. Getting momentum going is the most difficult part of the job, and often taking the first step is enough to prompt you to make the best of your day. "
Robert McKain
--- Submitted by Barbara Leverett --- TX
September 9, 2019
"If you can just Live in the "Now" and Focus on this Moment with ease, then Fear and Worry will disappear as you Live with Joy and Peace!"
Written by AiR Atman in Ravi
September 9, 2019
"The only LIMITS are those of Vision."
Author Unknown
--- Submitted by Jeff Mooneyham --- FL
September 9, 2019
"It doesn't cost you anything to be COURTEOUS, but it will cost you everything to be RUDE!"
Written in 2019 by Evetta Blount-Jackson --- VA
"Our greatest fear should not be of failure, but of succeeding at something that doesn't really matter."
D.L. Moody
--- Submitted by John L. Brallier --- TX
"Love is not asking you to forget the past but to trust there is a future."
Written in 2019 by Bob Moore
"Actions mean nothing unless it comes from the heart."
Written in 2017 by Eileen Soldani --- NY
"An obstacle on a trail is not a mountain and if it seems like a mountain in your eyes, you were born to face it. Many men have climbed to the top of the great mountains because they wanted to fulfill their goals, so you too can defy that obstacle if you want to fulfill your goals of life."
Written in 2010 by Kiplimo Chemirmir
My friend let me tell you a secret: The best thing you can do in life is to "Never give up, that's how the battles are won!"
"Nothing is irreplaceable except the ones you love."
Written in 2018 by Christopher Ammirati --- N.J.
"The world needs more lovers, peacemakers and forgivers. Let's be one!"
Written in 2017 by Caroline Naoroji --- VA
"Love has nothing to do with what you are expecting to get - only with what you are expecting to give - which is everything."
Katharine Hepburn
--- Submitted by Chua Chee Kiang --- SG
The Rules of Love
"The Human race has been asleep, and has dreamed that property and money are the true wealth of a nation, sacrificing men, women and children to the chimerical idea that danced in visionary splendor through their brains. The result of this is to be seen in the uneasiness that prevails everywhere. But humanity is waking up, slowly but surely, and beginning to realize that it, itself, is the most precious thing on Earth."
George W. Carey
--- Submitted by ElijahMohammed Andy Davies --- UK
"Your biggest purpose in life is to help someone live. What differentiates you and others is love towards Mankind. You not alone, you will find many others who are living the purpose you like to live up to. Don't feel shy or feel small when you walk towards the truth of life. Believe me you will find yourself bigger than any class or race of people around you. Stand alone... Believe no fear!!"
Written in 2016 by Nitin Narang --- IND
"Do not save what is left after spending, but spend what is left after saving."
Warren Buffet
--- Submitted by Amar Tamboli --- IND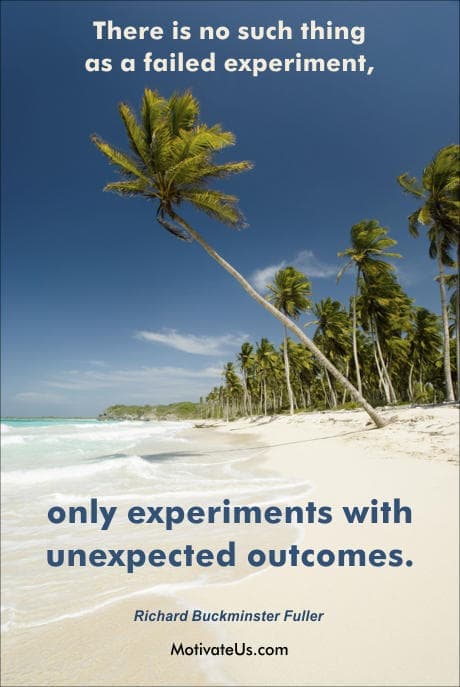 "There is no such thing as a failed experiment, only experiments with unexpected outcomes."
Richard Buckminster Fuller
"We become what we criticize."
Written in 2015 by Captain Ronald Cobley
"A true friend sees the 1st tear, catches the 2nd, and stops the 3rd!!"
Author Unknown
--- Submitted by Emma Stenersen --- MN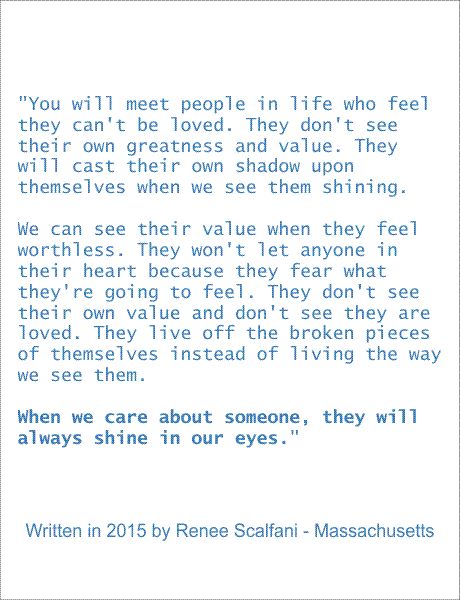 WHY TODAY MATTERS?
"Today is not just any ordinary day. Today is a day that matters. Today you will have the choice to make a difference in your life and those around you. Today you will have the choice to smile rather than frown, be grateful rather than selfish, lift up rather than put down, accept rather than reject and love rather than hate. Today you will have the choice of seeking hope for the future or remain in the hopelessness of the past. Today you have the choice to laugh or cry. Both will make you feel better. Today you will have the undivided attention of the King of the Universe. At that time you can ask Him anything you want. You can ask for help, plead for a friend or just enjoy His presence. It all depends on you. Whichever you choose, today matters. Make the choice to make it a day worth living. And don't forget, tomorrow is another day."
Copyright © 2015 Tom Krause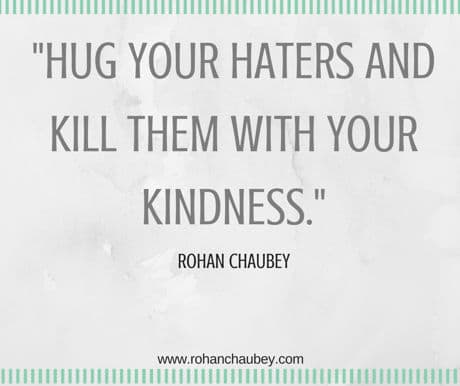 "Hug your haters and kill them with your kindness."
Written in 2015 by Rohan Chaubey
"I was blessed with certain gifts and talents and God gave them to me to be the best person I can be and to have a positive impact on other people."
Bryan Clay
"I search for solitude and within that search I find 'me'."
Written in 2015 by Miles Patrick Yohnke --- SK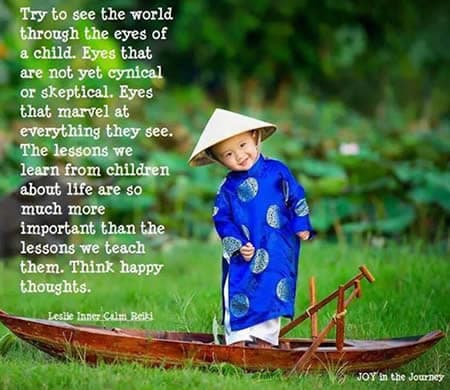 Submitted by Jagdish Kaviraj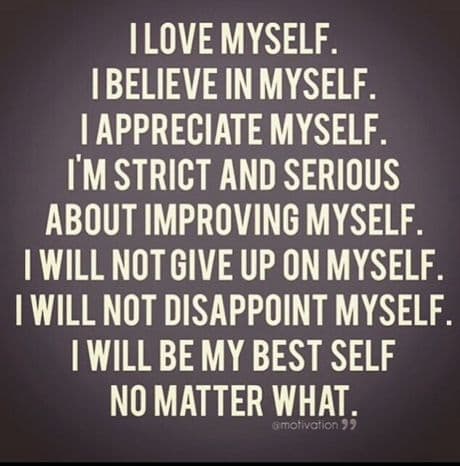 Submitted by Lauren Covington
"Each of us is called to do something in the name of love, to make sure that humanity comes to understand itself and is able to choose love over fear."
Robert Holden
--- Submitted by George Wachirah--- KEN
"We can become prisoners of ourselves. One must dig tunnels to escape one's own mind. We get just this one life. We have to stop doing time and live out our lives like we planned in our youth. No matter where we are, or how old, we can always reach for our dreams."
Written in 2015 by Miles Patrick Yohnke --- SK
"Success is perceptible ... We can touch it, smell it and taste it."
Written in 2015 by Mohammed Sekouty --- EGY
"When the middle is well and good, the past is repaired and the future is prepared."
Written in 2015 by Mable Murray Canty --- SC
Insight on Middle School Education
"I don't get relationships. You enter a person's life because they are fun but then people try to get crazy. You are in it together; both unique but one. I don't understand why people try to change a person. If you try to change them then is not love. Faults are enjoyable to me, it makes a person who they are."
Written in 2015 by Matthew Price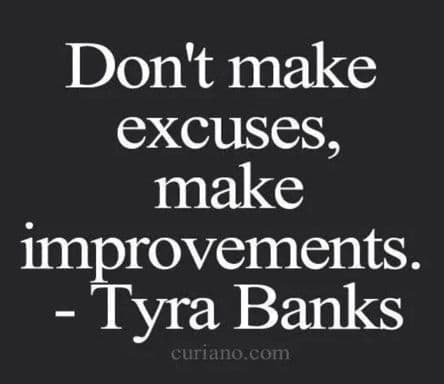 Submitted by Lauren Covington
"Don't let the choice that you didn't make weigh you down."
Written in 2015 by Eric Eisenberg --- MO
"Once you realize how valuable you are, you will find it hard to keep the company of those who do not."
Written in 2015 by Brian G. Jett --- KY
"It is not the time which needs to be managed; it is ourselves."
Author Unknown
--- Submitted by Uday Uprety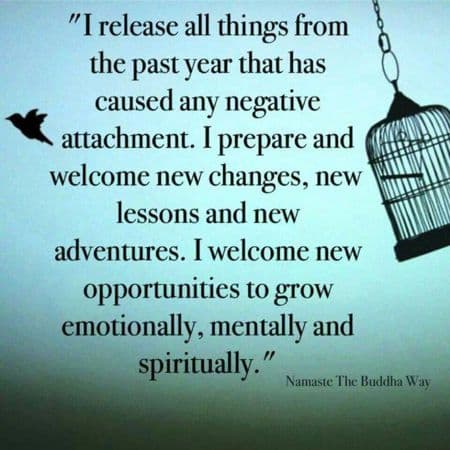 Submitted by Lauren Covington
"You are what you say and think daily, if only you keep at it. Great men always have a starting point, from their heart via their lips to their lives."
Written in 2015 by Bassey Ndon --- NGA
"It's not enough to buy a tee shirt or some shoes. To change the world you need put on some work boots and pick up a shovel."
Mike Satterfield
--- Submitted by J.R. --- CA


Submitted by Eric Eisenberg
"In life you will meet someone who captures your heart, mind & soul. You will have feelings you never felt before. Your love for them will outweigh any obstacles. Your heart will never lie to you so don't try to fight what its feeling."
Written in 2014 by Renee Scalfani --- MA
"Love doesn't have any failure. If you win, you will win a heart and if you don't, you will win a life and you'll surely know how to live after. Experiencing the love is important, regardless of its outcome. Open up your heart and experience it again. The last time you won a life and this time you may win a heart."
Written in 2014 by Neda Smaeeli Far --- IRN
"A relationship without true love may blossom and appear nice, but it's for a short period. True love lasts forever, and its foundation is not on sex, but sacrifice."
Written in 2014 by Seth Opoku Korankye --- GHA
Love and true relationships are based on love. True love is based on sacrifice.
"If life becomes hard, soften it with random acts of kindness."
Written in 2014 by Michael Levy --- FL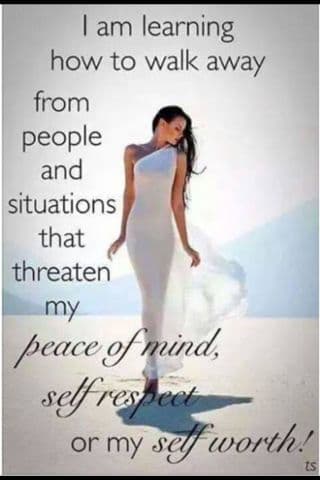 Submitted by Lauren Covington
"Originality will always catch the attention of a good critic whether you're striving for success or living proof of success. Be yourself! Stay Original!"
Written in 2014 by Leiby Acosta --- NJ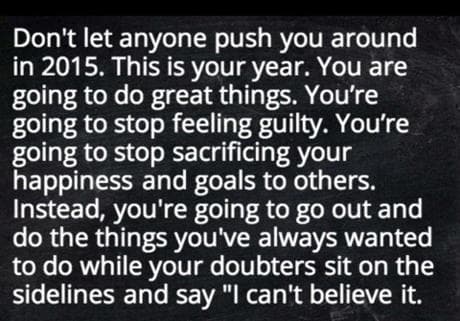 Submitted by Lauren Covington
"Stay positive always, even if you run out of reasons to be optimistic."
Written in 2015 by Kiplimo Chemirmir
--- Kenyan Warrior
"When you live a life of giving and helping others, you are sowing into the Kingdom, the very Universe. Those seeds will rise up throughout your life and years after you are gone, touching the lives of your legacy; your bloodline will run strong. Your life is your life but you will truly be rewarded when you give pieces of your life away. Help someone today, tomorrow, next week, next month, next year. Help someone; when you do, you are truly helping yourself."
Written in 2014 by Janice Harris --- FL
"Be careful what you water your dreams with. Water them with worry and fear and you will produce weeds that choke the life from your dreams. Water them with optimism and solutions and you will cultivate success. Always be on the lookout for ways to turn a problem into an opportunity for success. Always be on the lookout for ways to nurture your dream."
Lao Tzu
--- Submitted by Lauren Covington --- NJ
"I don't plan on being famous, but I do plan on living the dream."
Written in 2014 by Jonathan Stoltzfus --- OH
"You are given Carte Blanche to live your life as you wish. So live out loud!"
Written in 2014 by Dr. Maloney Hunter-Lowe --- VA
"Don't give up because things are hard, but work harder, when you think of giving up."
Anthony Liccione
--- Submitted by Micael P. --- PA
The quote inspired me.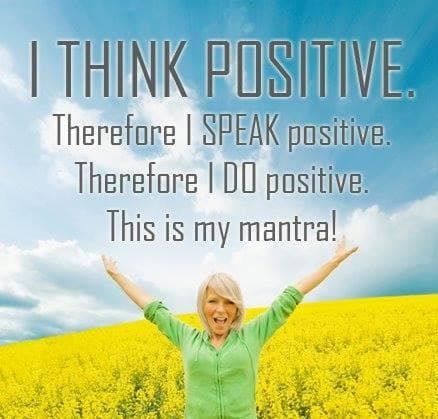 Submitted by Lauren Covington
"If I don't keep myself inspired, encouraged, uplifted, joyful, connected, cognizant, who will? That's why I do what I do. I don't want to wait for a savior; they may never come. I'm the creator of my life and I know I'm deserving of great things and inspiring energy. I have my eyes planted on progression and evolution. Learn to enjoy the journey - it is exhilarating when you embrace it fully."
Brittany Josephina
--- Submitted by Lauren Covington --- NJ
"No matter how challenging or demanding your challenges seem to you, you shouldn't stop confronting them. Yes! You have to soldier on, persevere through all of them until you surmount them outright."
Written in 2014 by Emeasoba George --- NGA
"If you are depressed, you are living in the past. If you are anxious, you are living in the future. If you are at peace, you are living in the present."
Written in 2014 by Abhishek Shukla --- IND
"When you rise in the morning, give thanks for the light, for your life, for your strength. Give thanks for your food and for the joy of living. If you see no reason to give thanks, the fault lies in yourself."
Tecumseh
--- Submitted by Jack Hayes --- OH
"Be with people who know your VALUE, not your PRICE."
Written in 2014 by Hassan Choughari --- LBN
"Sometimes the best discoveries are the result of simple observations."
Dr. Seyed Reza Agha Seyed Hosseini
---Submitted by Saeed Daneshh
He is Marketing & Sales Manager and Adviser (Australia)
"Life is like a ocean; sometimes calm and sometimes stormy but still It has beauty."
Written in 2014 by Mp Kumawat --- IND
"It is strange that we know so little about what good most people do. The most humbling thought ever is that someone is always thinking about you, whether you are here or have passed on, someone is always thinking about you. This is the single most powerful understanding in life that I have come to know."
Written in 2014 by Matthew Price --- CA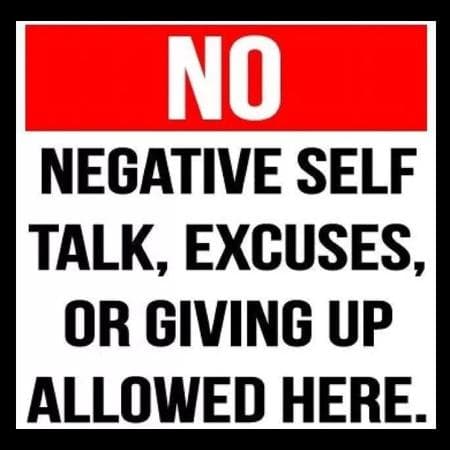 Submitted by Lauren Covington
"It is very important for everyone to have smiled at a stranger, to have helped somebody they will never see again, to have done something kind and/ or nice for somebody with no strings attached, and to have loved somebody unconditionally. There will always come a time, sooner or later, when each of us will feel that we have nothing left to give to this world, or that that this world has everything and does not need anything more from us. At that time, only if we have done the above, will we be able to believe that this world is still capable of smiling at us, helping us, being kind and nice to us, and above all, is capable of loving us."
Written in 2014 by D.M. --- IND
This world is, to you, a mirror of your inner self.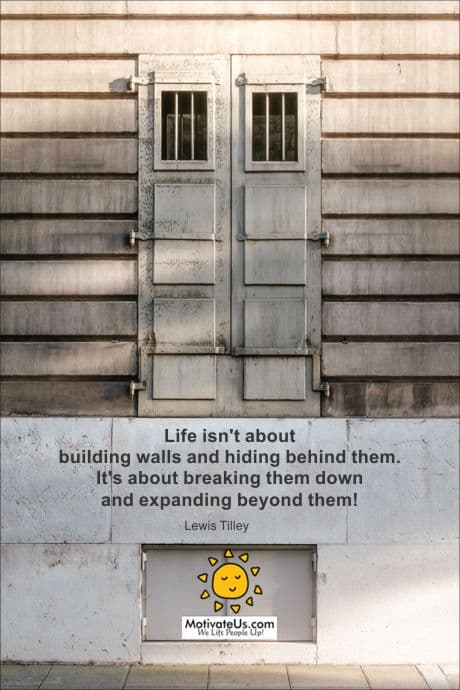 "Life isn't about building walls and hiding behind them. It's about breaking them down and expanding beyond them!"
Written in 2010 by Lewis Tilley --- UT
It has always struck a chord with me as something to live by!
"There comes a time when might must make right, the seeds of an evil foe. For when we stand before our maker face to face to be asked, Did you live to make the world a better place?"
Written in 2014 by Tony Muscato --- NY
Lessons learned from my Dad
"In the art of democracy, anyone can blame or fame the system but the mission / vision of any system shall be accomplished only if the state of two minds transformed each other with the positive approach."
Written in 2014 by Chinnappan Baskar --- IND
"If you live in darkness and live by the light of the candle, then you must understand the language of the flames before they fade and before you light another."
Written in 2013 by Syed Amaan Ahmad --- IND
It is about "opportunities" and how we generally ignore them while other people take risks.
"A blind man is not disabled; he is only unable to see with his eyes. Inability is not disability. A blind mind is worse for he cannot see a way out of his difficulties and he cannot see the opportunities around him, therefore, he suffers."
Written in 2014 by Sheye Hassan --- NGA
"Cherish every day. Yes, laugh, sing, play and remember to find time to pray. Enjoy the cool breeze or the rays of the sun. Smile and tell someone you love them. Yes, cherish every day before the days pass away."
Written in 2013 by Janice Harris --- FL
Take time to live and enjoy your life. It is a gift not to be taken lightly. Cherish it and make good use of it.
"I always welcome obstacles and try to solve them in an awesome manner. Never treat obstacles as problems but treat them as a game and in the such game, play like a Winner because YOU DESERVE IT."
Written in 2014 by Amit Mane --- IND
Keep in mind obstacles arises to test your confidence. Therefore your confidence must be strong enough to claim your success.
"One who gains strength by overcoming obstacles possesses the only strength which can overcome adversity."
Albert Schweitzer
--- Submitted by George Wachirah --- KEN
"To reach your goals, you need to live for only three people: First, God. Second, Yourself. And finally, Nobody."
Written in 2014 by Albert Douglas Quayson --- GHA
Do not try to impress everybody because you will end up impressing no one including yourself.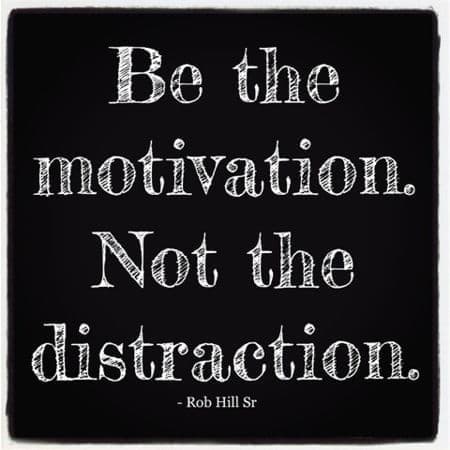 Submitted by Lauren Covington
"I keep remembering one of my Guru's teachings about happiness. She says that people universally tend to think that happiness is a stroke of luck, something that will maybe descend upon you like fine weather if you're fortunate enough. But that's not how happiness works. Happiness is the consequence of personal effort. You fight for it, strive for it, insist upon it, and sometimes even travel around the world looking for it. You have to participate relentlessly in the manifestations of your own blessings. And once you have achieved a state of happiness, you must never become lax about maintaining it, you must make a mighty effort to keep swimming upward into that happiness forever, to stay afloat on top of it. If you don't you will eat away your innate contentment. It's easy enough to pray when you're in distress but continuing to pray even when your crisis has passed is like a sealing process, helping your soul hold tight to its good attainments."
Elizabeth Gilbert, Eat, Pray, Love
--- Submitted by Lauren Covington
---
---