Learn The Language Of LoveFrom Kids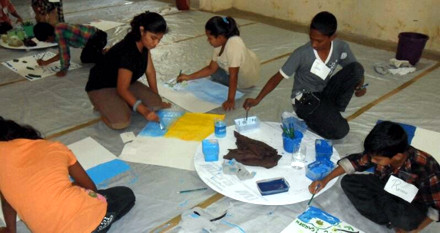 Sometimes there are things that can give you a different kind of pleasure, better say heavenly pleasure that neither money gives, nor sex or any kind of relationships.

To be straight forward, we all run after Money, Love and Sex. We are happy when we are loved. We are happy when our partner/girlfriend /boyfriend/family meet our expectations. We are happy when we are treated to good meals, are gifted things and/or are complimented.

As I read between the lines of The Alchemist, I too was left numb and compelled myself to drive into my own thoughts of My Dream. As the shepherd had lost his ways, I too was somewhere missing my zeal. If I fell seven times, I needed to get up eight times. I needed to see beauty around, share joys and make a difference. People are already there to weaken me, but all that was important for me were my Hopes, My Love and My Dream, and how could I not get up one more time?

Bunking office, I headed towards an orphanage nearby my office. I was tremendously surprised to see so many kids there. Who says Happiness is Abstract? I could see before my eyes happiness all around.

People today are fascinated with pictures and all everything physical and are left winding up without knowing The Universal Language, Language of Love, while those kids in the orphanage have already mastered them. I could feel that, see that.

With the little curves in their lips they could easily lure any king of the world. Look at us; we have bigger than theirs and still full of expectations or just to show off and not intending to magnify the joy within us that could also make others joyful. We never bother to wonder how much difference can our blissful smile make is others life, especially one who is in despair.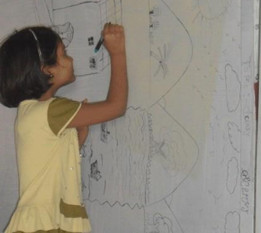 I just want to ask: Can any of your masterpieces of work bring an INSTINCTUAL SMILE to the viewer's face? But those kids could easily do that, just with their simple art. Though not perfect at all, their art was distinctive. They could enjoy even when no friends were around. They could see beauty and joy even in an ant crossing over, and they could switch anger so easily into spontaneous grace and for us it takes so long or even never just to forgive and move on.

We make our body so timid to hug for free, step back when it comes to kiss. And they, in a short time, make strangers their fans and without caring - just fall upon us and hug us, and kiss us. They expect nothing in return and still make us so happy.

They could easily teach what Unconditional love and Gratitude means for they have already mastered the Universal Language of LOVE.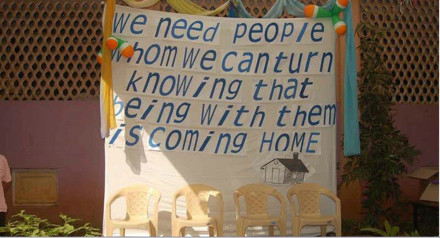 Copyright © 2013 Manisha Shrestha Bundela
I work for Network 18 as Sr. AM. Besides my job, I find time for writing positive articles. Often lives of normal people and pets inspire me to correlate things and express them in words. I want to be happy and inspire others to be happy simply.



  Please share a comment about this article with Us: Email Us
Read a few more of Manisha's writings:
What I Learnt From Saanu

Accept There Is A Path For You
---