"MOTIVATIONAL QUOTES FOR TEENS"
JUNE 2013
June 24, 2013
"You do not have to be a large person to play the tuba; a conscious effort is what we need."
Written in 2013 by Raziq Khirudin
I created this quote. I want to change the stereotype. I am a tuba player and I'm just 107 pounds. Yes, a tuba can be played by anyone, regardless of size.
---
June 24, 2013
"Don't judge people. It may be that Allah will forgive them for their ignorance and hold you accountable for your arrogance. We don't know what life's hiding, but we must understand that in life, we've got to be strong. There is no other choice."
Author Unknown --- Submitted by Dodo E., Age 14 --- Qatar
---
June 24, 2013
"You get one Life! LIVE it... LOVE it... DREAM it... RESPECT it... Make an awesome thing out of it because you never know, what's gonna be next - so, make the BEST of it :)"
Written in 2013 by Deepali S., Age 17 --- India
---
June 19, 2013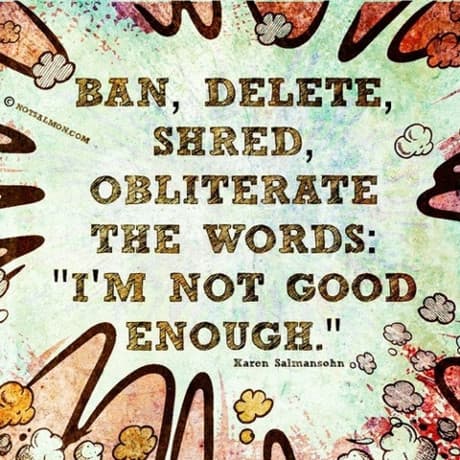 Submitted by Lauren C. --- New Jersey
---
June 17, 2013
"Too much of anything is good for nothing."
Author Unknown --- Submitted by Bali B., Age 13 --- India
---
June 17, 2013
"I wanna make you laugh, I wanna make you smile, I wanna make you play, I wanna make you dance in the rain because you're my friend and I love you!"
Written in 2013 by Tatum W. --- South Africa
---
June 17, 2013
"Bring out your inborn courage and strength; Have right determination for right action. Practice hard work in full swings; surely you will be the KING OF KINGS."
Author Unknown --- Submitted by Sambit T., Age 18 --- India
---
June 12, 2013
"Sometimes in life, you're going to be deeply upset to where you think your life can't move forward, but you're going to have to learn to move on... and once you do.... things will get better."
Written in 2013 by Andrea P., Age 13 --- Arizona
Ever since I was born, my dad has been in & out of jail. My parents were having trouble with their relationship and they did things to each other that made me hate my life at some points because of the things I witnessed. I wonder about everything that has happened to me and why they couldn't have happened to anyone else. My twin sister & I haven't seen our dad since 2011 & our 2 older sisters since 2010. The summer of 2011, my mom moved all 3 of us out of our hometown state because my dad had left us. As we got used to living in another place, my sister & I have made so many new friends and have learned to move on with our lives. We may not be the same little girls that we were when we were little, but everything that has happened has made us better and stronger people.
---
---
June 12, 2013
"Don't be blindfolded by the covers of a roof, come out and see..."
Written in 2013 by Egbuchulam Chinedu --- Nigeria
To help every one search and improve.
---
June 12, 2013
"Struggles in life have made you who you are today! True friends are never apart. Maybe in distance but not in HEART!!!!"
Written in 2013 by Nidhi S., Age 13 --- India
I'm writing this for my best friend and me! I have always been the kind of girl who speaks very little and struggled hard to change myself according to what other people said. Later I realized how silly I was. I always have tried to be the best me. And the person who made me realize this was my best friend (whom I really miss now as we're apart from each other and I miss her a lot! :)
---
June 3, 2013 Life Quotes For Teens about Kindness
"Remember there's no such thing as a small act of kindness. Every act creates a ripple with no logical end."
Scott Adams --- Submitted by Aan H. N., Age 14 --- Arizona
I selected this quote because I was always thought that there are different acts of kindness, ranging from small to big. I have realized, after reading this quote, that any act of kindness counts whether something little or big. I think it's important that children of this modern era learn how much a simple thing like saying "Thank-you," or "I'm sorry," can mean. In this society, as we are becoming more modern the level of hostility and violence has merely increased. We have enough negativity going on around the world, why don't we all just take a moment and scatter some seeds of kindness around?
---
June 3, 2013 Best Quotes For Teens about Life Lessons
"Education never ends. It is a series of lessons, with the greatest for the last."
Sherlock Holmes in 'The Red Circle' ---Submitted by Rajit R., Age 17 --- India
One of the greatest quotes by the immortal Sherlock Holmes. He was not just an unmatched logician but also a remarkable thinker.
---
June 3, 2013 Quotes For Teens about Your Special Qualities
"Everyone has a special quality. Find it in you and go for it as soon as possible."
Author Unknown --- Submitted by Sambit Tripathy --- India
It's the real fact of everyone but unfortunately we all forget that and just follow other people.
---
Note: More Life Quotes for Teens

---
---