December 16, 2013
" Every problem has a lost key. The art is to find it as quickly as possible."
Written in 2011 by Mohammad Nasar Khan --- Pakistan



December 16, 2013
" A steady pace, wins the race."
Author Unknown --- Submitted by Bindia Rai --- India
There is a very old saying, 'Slow and steady wins the race', but in the last 10 years or so I have realized that the world has changed so much that nothing is slow anymore (except the traffic) and being slow is not the right strategy to move ahead in life. However, if you keep a steady pace, which may not be very fast but definitely not slow, you can still win your race so I use this one to motivate me now.



December 16, 2013
" If you're going through life always wanting and waiting for the "Finest" things, you're most likely missing out on the best things."
Written in 2013 by Renee Scalfani --- Massachusetts



December 9, 2013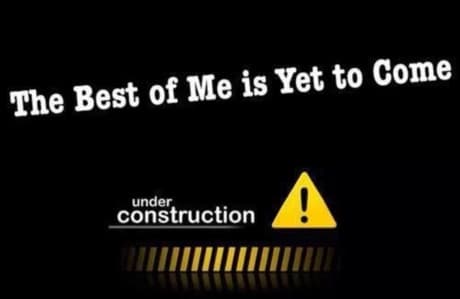 Submitted by Lauren Covington



December 3, 2013
" Never wait for someone to bring you flowers; plant your own garden."
Author Unknown --- Submitted by Margaret Ruffino --- Florida



December 3, 2013
" Life has its ups and downs but it's like the ocean, despite the storm, it's beautiful. What you go through today makes you stronger and makes you who you are."
Written in 2013 by Angela Duby --- Texas



December 3, 2013
" The first thing we want to do for someone we care for is to protect them and stop them from what we feel are mistakes. Sometimes we have to let go and let them learn from their decisions and not always want to be the protector. Sometimes we have to let people fall down and get up on their own because that's where we learn our own true self and strengths. "
Written in 2013 by Renee Scalfani --- Massachusetts



November 26, 2013
" Being kind costs nothing, and can mean everything."
Written in 2013 by Tony Smee --- Missouri



November 26, 2013
" Remember, Little Ones, everything is not important all the time. Only living is important all the time. Not things. Not money. Not more things and more endless money. Spend well the quality of your time. And yes, be greedy with your hours. If only to then give those hours away as the most precious gifts you have to offer to yourself, your family, and your friends."
Written in 2013 by Carew Papritz
From The Legacy Letters: His Wife, His Children, His Final Gift



November 26, 2013
" Life is our teacher. Life communicates with us all the time and it is a lesson to see how life continuously have led me to the people I need to met, to the situations I need to experience, and to the places I need to be.

There has never been any real reason to worry since all small individual rivers are already on their way to the ocean, to the Whole.

It is not about swimming, it is about relaxing and to float with the river in a basic trust that life already leads towards the sea of consciousness, towards the Whole."
Swami Dhyan Giten



November 19, 2013
" Don't wait for witnesses to do a good deed."
Written in 2013 by Johni Pangalila --- Australia



November 19, 2013
" Your worst enemy cannot harm you as much as your unguarded thoughts."
Buddha --- Submitted by Santhosh Reddy --- India



November 19, 2013
" It's so easy to cut and hard to heal with one's words so harsh and mean. When one praises and sees the good in their child, employee, friend, family and fellow man, everything comes up triple sevens."
Miles Patrick Yohnke



November 11, 2013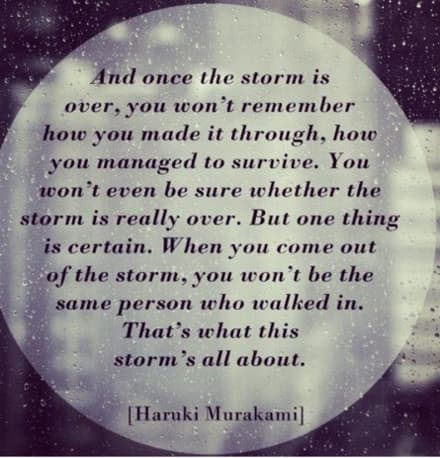 Submitted by Lauren Covington



November 5, 2013
" Have no fear of perfection; you'll never reach it."
Salvador Dali --- Submitted by George Wachirah --- Kenya



November 5, 2013
" Real success is not in 1st class, real success is in your thinking; real success is in the use of your mind, real success is in creativity, real success is in discovery, real success is in solving human problems."
Written in 2013 by Sheye Hassan --- Nigeria



November 5, 2013
" The fragrance of a flower spreads only in the direction of the wind. But the goodness of a person spreads in all directions."
Chanakya Niti --- Submitted by Jagdish Kaviraj --- India



Note: Find More Success | Personal Growth Quotes