"Looking at people considered to be legends doesn't means they were stronger; they are only human beings like us. You can try to be one of them."
Written in 2014 by Ravindra Yeravil --- India
This was my personal thought as I always think when the people whom we called legends can do it, then why can't we? No harm in trying.



"Be Grateful you are not like a rock that has no Choice. The sun shines on it, the waves splash at it. You have a Choice to move and to make your Dreams come true."
Written in 2014 by RVM --- India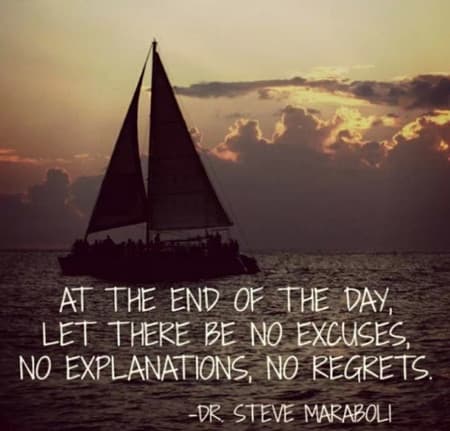 Submitted by Lauren Covington
SHARE
"Fear is no longer False Evidence Appearing Real; it's Forceful Energy Alerting Resilience. Don't use fear to shy away from your challenges, use fear to stay in the game."
Written in 2014 by Nacrissa J Vil --- Michigan



"Take this from a warrior: Strength, like motivation, is a strange thing. You can never own either, because they both come and go. No one is eternally strong, and no one stays forever motivated. Both are on loan to you and me, and everyone has days when neither can be found when needed the most. Understand this, and you understand that bad days are not enough to break you, and good days are never to be taken for granted."
Written in 2014 by Kiplimo Chemirmir - Kenyan Warrior



"It is our own mental attitude which makes the world what it is for us. Our thoughts make things beautiful, our thoughts make things ugly. The whole world is in our own minds. Learn to see things in the proper light."
Swami Vivekananda --- Submitted by Amit Mane --- India
This saying gives us ideas about our views. It is only our thinking that matters most. Hence to become winner, you must change attitude and think properly.



"Never assume that your successes of yesterday will give you victory today. Never assume that your skills today will be relevant tomorrow. You need to continuously stay on top of your game. Keep redefining your life, keep redefining your ways, acquire more skills, you are in the game for tomorrow not for yesterday's glory.

If all you can boast of are yesterday's laurels then you are done for. Your tomorrow should never be a slave to your yesterday. Never! It is time to redefine your focus for tomorrow. Yes, you are in the game for tomorrow. You will win!"
Written in 2014 by Olanrewaju Success



"Stop RENTING life from others. Be the OWNER & ARCHITECT of your own life!! Dream it, Plan it & Build It!"
Author Unknown --- Submitted by Natakie Martin --- SVG



"Be rest assured that no matter how much you try, your true courage and personality comes forth only when you have nothing more to lose in life!"
Written in 2014 by Souvik Mukherjee --- India
This is my own quote from the struggles I have had during my journey of Entrepreneurship!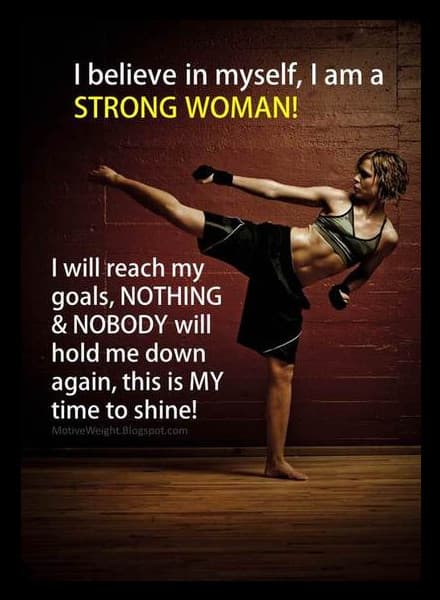 Submitted by Lauren Covington
SHARE
"Faith must lie beneath the journey you are about to embark on. Walk with courage, breathe with determination and let your will propel you forward. Brave whatever may arise and challenge it till it falls. Feel your spirit lifting you up when you're tired or weak. Soar and roar with it for it wants you to be strong and full of life's energy. Believe greatness is what you were born for, and let nothing build walls on this belief. There is so much you can accomplish if you refuse to let negativity leak into your ideas, belief, intentions and plans for future development. What makes a champion stands within us all. Become one with it and it will become one with you. Warriors we say, you mustn't betray your strength and will by becoming afraid of what you are born to conquer. This is your destiny; embrace it and strive to become what you dream of, and you may become more than all you ever dreamt. From one warrior to another I want you to know, within us greatness roars to be unleashed. Let it come out, and ride on the back of this charging lion wherever you go."
Written in 2014 by Kiplimo Chemirmir/ Kenyan Warrior



"When you are down and out remember this: that the sun rises for you to give you sight, the trees take in your carbon dioxide just so it can give you oxygen and the rain falls to cool you down. Why give up when nature still has faith in you?"
Written in 2014 by Ndabenhle Mncwabe --- South Africa



"When you are so low, you can't look up; your face is pressed to the ground. You may not be able to look up but you can always Think Up. Keep your mind focused on rising up, moving forward and getting up out of despair and defeat. Hold on to your victory in your mind. It will transcend to your physical realm."
Written in 2014 by Janice Harris --- Florida



"Don't stress. As long as you have breath, you're blessed."
Written in 2014 by Johnnie Ivery --- Illinois



"I've been in the trenches and crawled through the mud, but I still wiped the dirt off my shoulders. I been through the grind, through the struggle, endured hard times, but it didn't deter me or discourage me; it only strengthened me. I've been ridiculed, mocked, and called all types of names, but there is a word that has never been associated with me and that is 'failure'."
Written in 2013 by William Merrick



"The greatest pleasure in life is doing what people say you cannot do. I can do anything if I think I can and so can you. You have to just believe in yourself."
Written in 2013 by Radka Kozielova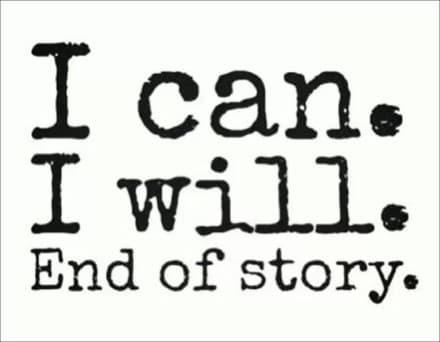 Submitted by Lauren Covington
SHARE
"Enthusiasm is a Power that can give Dreams to the Dreamless, Life to the Lifeless, and Hope to the Hopeless."
Written in 2014 by RVM --- India



"You know when it's time, to flip your whole world upside down, break out of your shell and pounce on opportunity as if it's your only way of survival. Make your life as big, as successful, as hard working, as kick ass as possible. Leave doubt, can't, won't, maybe, never, out of your sorry mouth. When your vision is so clear that your brain can't take it all in, you need to be somebody you never thought you could be; kill fears and produce success. You're not alone in this crazy planet earth that finds ways to survive as God's highest creation where you have the power to do anything you want. Push through the wall of false hope and failure. That's not you at all. Your talents are well recognized but they're all hidden secrets because no one works as hard as you. Efforts beyond what your body can handle but you hold on tight to the reigns of your life with determination and passion. Right away you're victoriously surfacing to the top of success. Once you're there, it's the only the beginning of the best damn lifestyle your dreams promised you."
Written in 2014 by William Charity --- Maine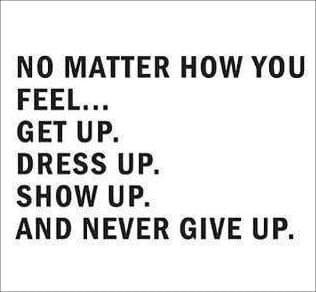 Submitted by Lauren Covington